Contains affiliate links. All opinions are honest, as always.
Getting ready for Mother's Day? As a mum myself, I think the best Mother's Day gifts are home made. So I've collected 11 meaningful homemade Mother's Day gift ideas to make for mums or grandmas. Some are suitable for children to make, others are a little more tricky. But they are all sure to make mum's day. They are all made with things you'll probably already have around the house or garden, so they are ideal to make when you can't get out easily to buy supplies!
My Easy Homemade Mother's Day Gift Ideas
These are all easy, and use materials you probably already have at home.
Make Mum a Jar of Love Notes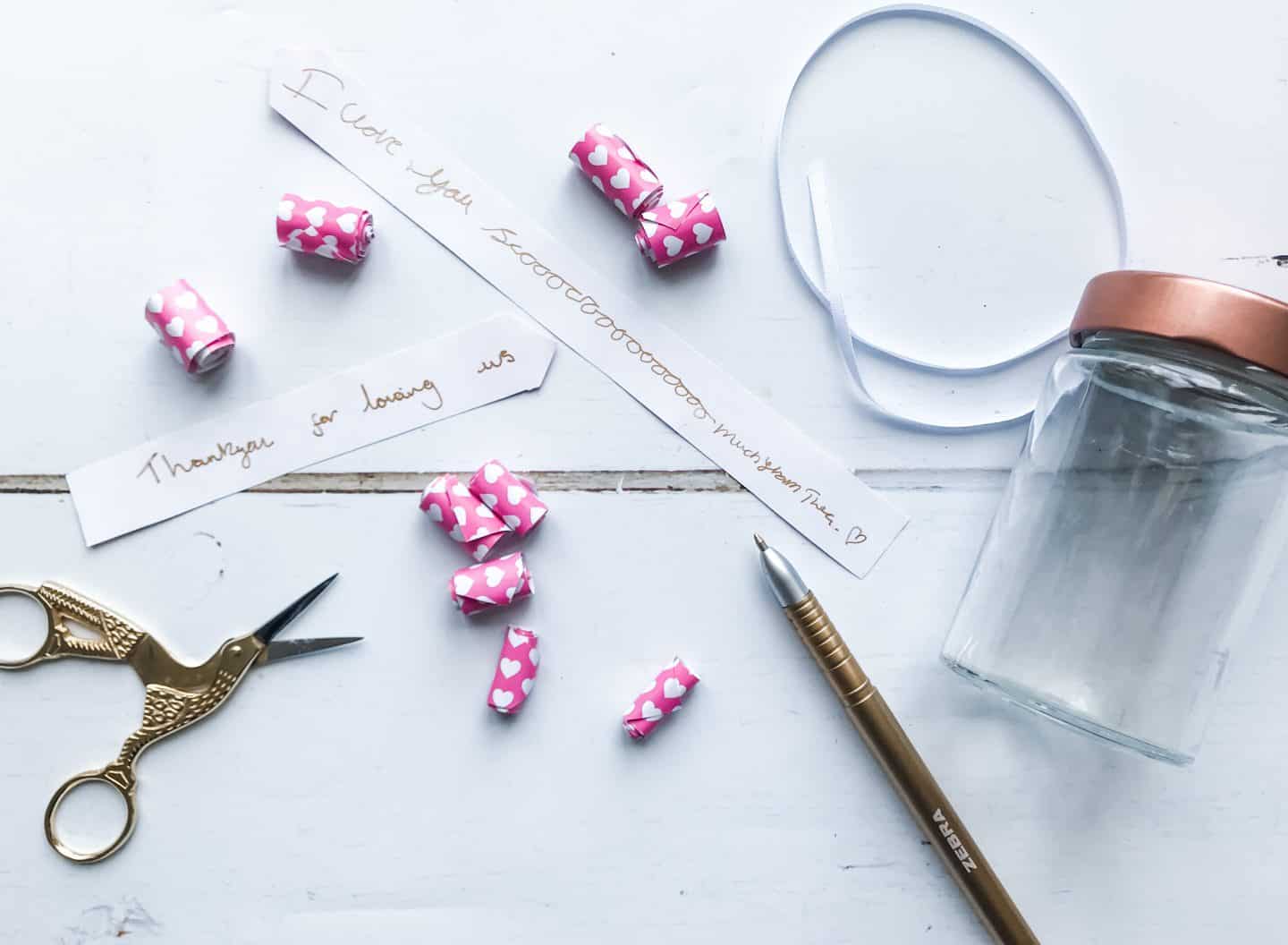 This is a really fun and heartwarming homemade Mother's Day gift that children can do. Wash a jam jar, and fill it with little love notes for mum or grandma.
I cut up strips of paper and asked the girls to write one thing they love about Grandma on each piece. They also made her some mini origami hearts to add in (see below for details).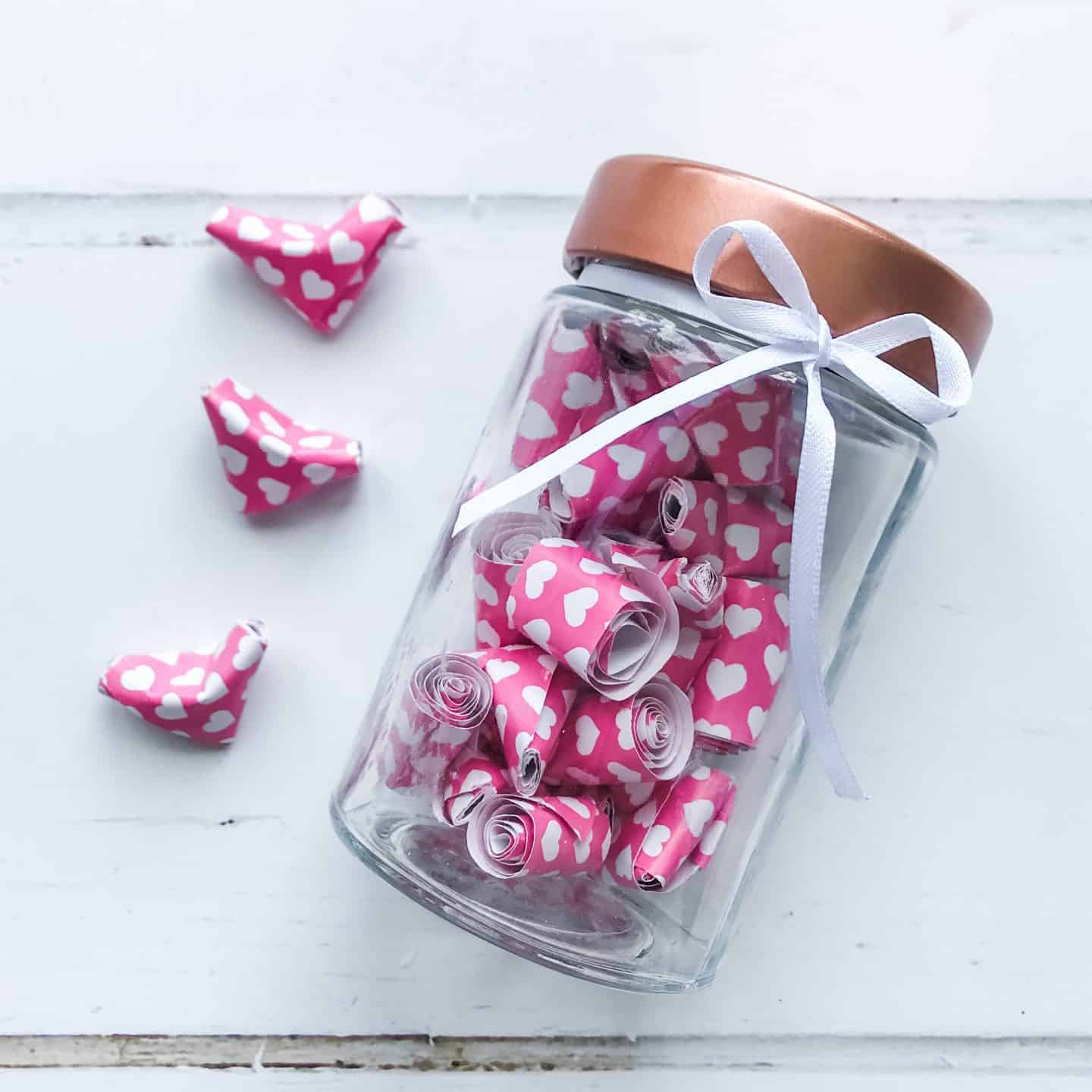 We decorated our jar with a simple ribbon, and used colourful paper. But you could decorate it with chalk pen, paint or stickers.
Make Mum an Easy Macrame Plant Hanger
I found a fab tutorial for making a simple macrame plant holder a few years ago. It's so easy a child can make it. You can make it in whatever colour your mum likes. She can add her own plant and pot, or you can give her that too.
Easy Origami Mum Will Love
Origami is one of my absolute favourite crafts: it's therapeutic, materials are low cost (just paper!) and the results are really pleasing. It's also a great thing for kids to do to make gifts – my eldest daughter is even more obsessed with it than I am. And I've done loads of origami workshops, making things like origami lampshades and fairy lights!
My lovely friend Esther from Origami Est has a lovely origami tutorial on her blog, which you can find here. It's a really easy way to make mini paper hearts, perfect for showing your mum how much you love her. My daughters made lots!
Pick a Bunch of Flowers
If you have a garden, why not pick a little bunch of flowers for mum? Daffodils and tulips are in season, and would look lovely tied with a piece of ribbon.
Bake Mum a Treat
You could make mum a Mother's Day Afternoon Tea and take it round to enjoy together if she's not self isolating. Otherwise, how about baking something delicious and leaving it on her door step? In my experience, my signature flapjack is always a winner. It's amongst my most read and Pinned posts and it's SO easy.
Biscuits or a cake would also work well, assuming you have the ingredients at home already.
Draw Mum a Picture or Make a Card
The simplest gifts are often the most touching. So making mum a Mother's Day picture or card is sure to make her day.
More Homemade Mother's Day Gift Ideas From Other Bloggers
Just click on the coloured links for more details and instructions!
Decorate a Plant Pot with Garden Materials
Here's a lovely personal Mother's Day gift idea from Cathrine at Growing Family – a twig-wrapped plant pot. You'll probably have the materials in your garden already. Find all the details of this kid-friendly Mother's Day make here.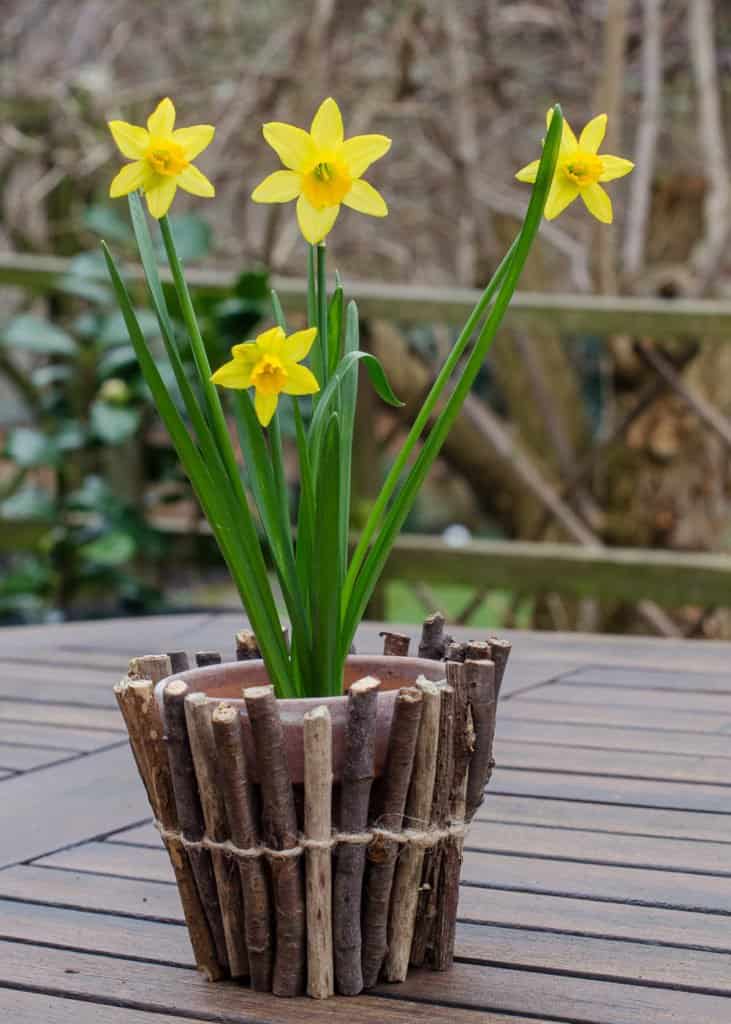 Make Mum a Paper Flower
This paper lily is another lovely Mother's Day gift idea that kids will love to make. It uses craft materials you probably already have, too. You can find the instructions for this simple craft over at The Gingerbread House through this link.
Make a Mother's Day Chatterbox
This is a fun twist on a 'chatterbox' that kids will love to make for Mother's Day, from Red Ted Art. You can find all the info and the printables here.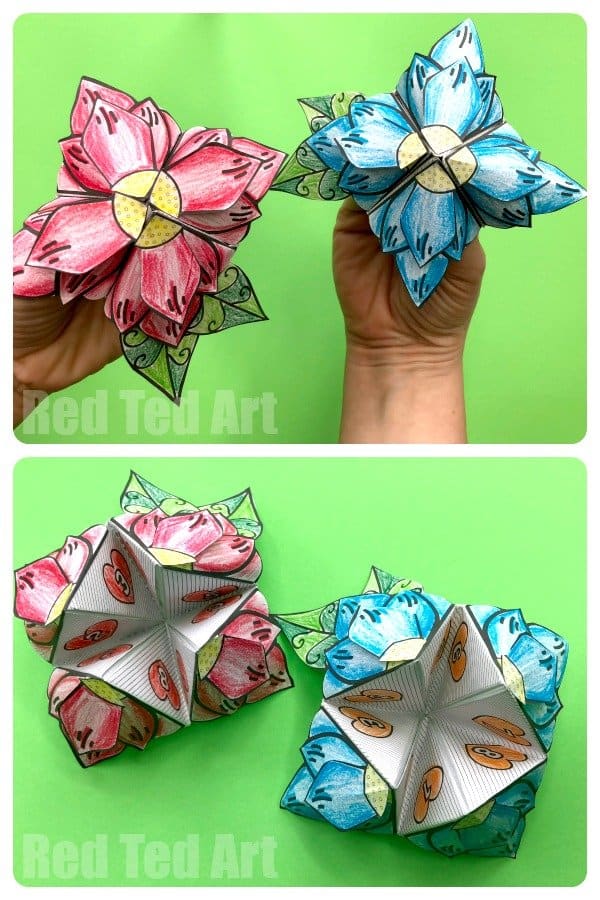 Get Creative with Paint
Child's Play ABC have some lovely ideas for hand-stamped wrapping paper here. They would be perfect to wrap up a box of chocolates.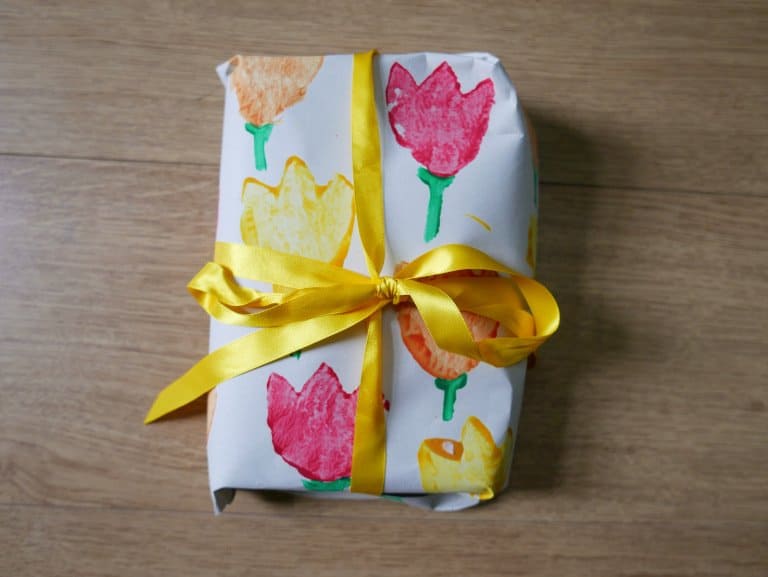 Sticking with the printing idea, this homemade Mother's Day card is perfect for toddlers to make (with supervision!) You can find the details over at Two Hearts One Roof.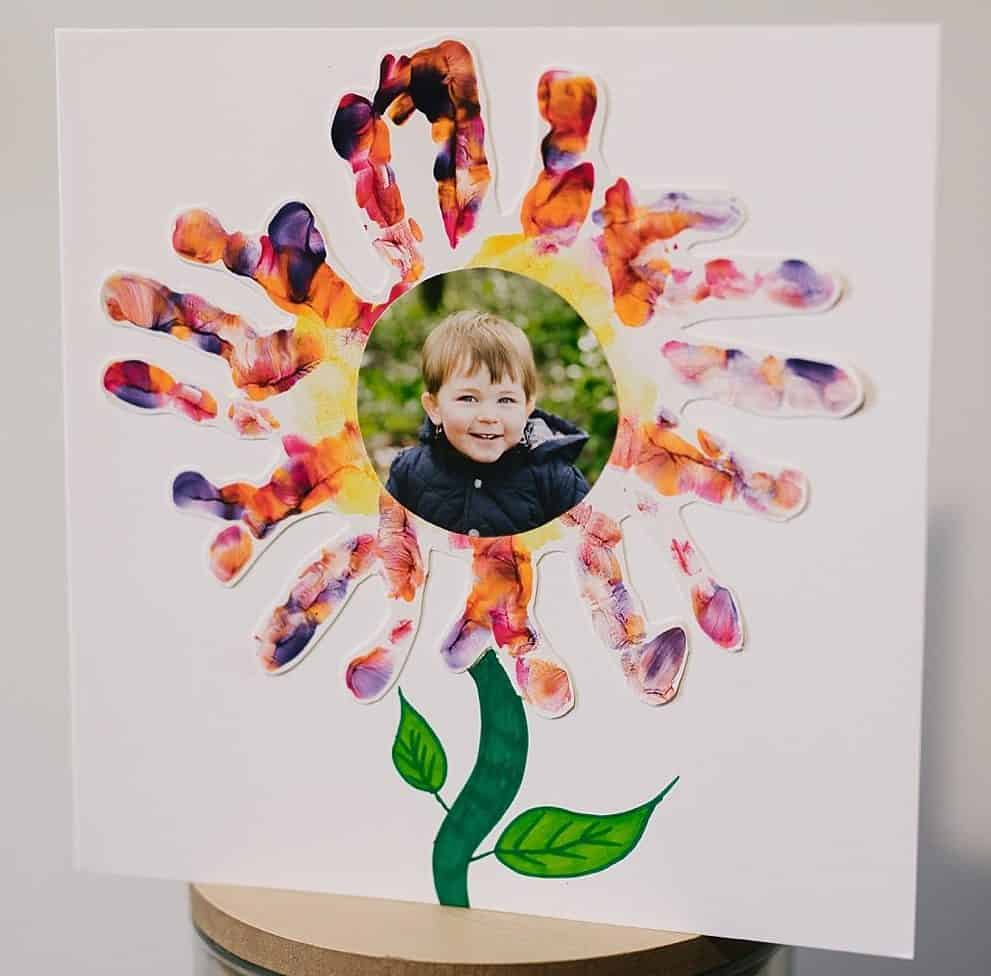 I hope you've found these easy homemade Mother's Day gift ideas useful, why not Pin them for next year?