Enjoying Some Much Needed Me Time
Ryan has been abroad this week, with work, so I have been a bit too busy to blog. I always dread him going away, as I find it really hard to solo-parent. But this time, it was actually a lot easier than I expected. I wonder if that was because I spent last weekend away from home, doing some things for myself. Maybe having some time out from family life meant I was more relaxed? Though my weekend wasn't really relaxing, it was pretty full on, but great fun, and reminded me of who I am, aside from being a mum!
It started on Saturday, when I got the train up to Manchester, and stayed overnight with my cousin. 
We went out for dinner to a lovely local Italian place and caught up. Normally we have Ava and Thea needing our attention, so it was great to be able to talk properly!
Next morning, she dropped me off at a bloggers event called BlogOn at the Museum of Science and Industry, but I was a bit early, so I found a (slightly hipster) coffee bar and enjoyed a nice cup of proper Earl Grey tea, with milk in a Pyrex flask. And don't you just love the gold teaspoon?
Now to many people this is quite commonplace, but to me, it was so nice to have half an hour to sit and read a magazine, it felt like a holiday! The life of a mum, right?
I walked over to the Museum to go to the bloggers event. Ryan and I visited this museum years and years ago and I can't really remember it, but I think it's had a revamp, as it looks really cool, and was full of happy kids and parents. I'd like to go back with the girls one day!
I met a few of my blogging friends including lovely Rachel from Life at home with Mrs B and Donna from What The Redhead Said, (if you are a blogger and are interested in her perspective on the conference, she writes about it here). There were some great workshops and a lovely lunch, and a very patient lady at the Black Sheep Wools' room taught me to crochet! 
At the end of the day we were each given THREE goodie bags. Then my name got called out as I had won a prize draw, and it turned out to be a huge pile of toys from Hasbro. I couldn't stop laughing as I was trying to work out how to get it all home with me. We managed to pack most of them into an extra bag and into the Sponge Bob Square Pants back pack. But even so, it was pretty crazy. Luckily Alice, one of the lovely ladies who was helping to run the event, kindly found me one of those huge IKEA bags and we crammed it all in there. The bag was so heavy, I had to drag it around, and thankfully a nice man from the ticket barrier at the station carried it onto the train for me. 
It was such a long but fun day but I really missed the girls. While I was away, Ryan had taken them shoe shopping and they had been to a classic car show. I think they kind of enjoyed it, due to being given loads of ice cream.
The next day was May Day and the day before one of my best friend's birthdays, so we caught the train down to London and met our other best friend for a bit of retail therapy and afternoon tea.
I have long suspected that I am too old/mumsy for TopShop and my fears were confirmed when I spotted these mom jeans. Good grief. Surely NOONE could look good in these?
Needless to say, I didn't buy anything in Toppers. We went to Liberty and admired the lovely flowers outside, and the stunning Art Deco building opposite. Then we had a lovely sunny walk across to Covent Garden.
We went to a new stationery store in Covent Garden called Kikki.K. All I can say is:
If you are a stationery fan, you must go and check it out if you're in London. Or online if you're not. I love a trip to Paperchase, but it's lovely to have a change and choose from new cards I haven't seen before.
Next it was time for our make-up themed Bobbi Brown Afternoon Tea at Balthazar. It was a really enjoyable experience, but sadly my photos didn't look that great as it was pretty dark in there.
They were very accommodating, and made us special veggie sandwiches and gave us plain scones (as none of us like raisins, and normally have to pick them out). The service was great, and we spent over two hours there and didn't feel rushed, like you do at some places in London. Aren't the cakes cute? They tasted as great as they looked too, and were all quite unusual flavour combinations. The scones and amazing home made strawberry jam were my favourites though, really delicious.
It  was just such a lovely weekend, and such a treat spending proper time with my cousin and friends, and not being constantly distracted by the girls. I think it really recharged my batteries ahead of Ryan being away, so it was just what I needed. It was also good having a break from the relentless washing and tidying that comes with having a family, and I think it stopped me from being totally stressed out and frazzled, like I normally am when Ryan goes away. It wasn't planned like that, the conference just happened to be that weekend. I've decided to try and do more things like this for myself, as I think being a mum can be quite all-consuming, and everyone needs a break! In fact on Friday I'll be going to a lovely craft evening, at one of my favourite independent shops, Berylune in Leamington Spa. I can't wait!
What do you do, when you need to get away from it all?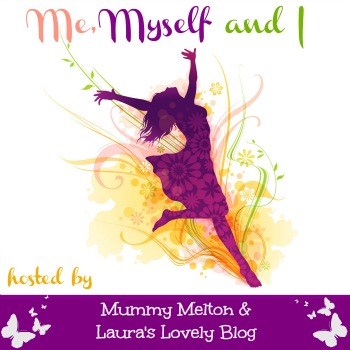 SaveSave